JEWELRY



THIS IS WORK THAT I DID AT PRATT INSTITUTE (1993-1994) UNDER THE SUPERVISION OF AXEL SAND.

I LOVE WORKING WITH MY HANDS. THIS IS SOMETHING I MISS NOW THAT I WORK SO MUCH WITH THE COMPUTER. MY CHALLENGE IS TO FIND A REAL BALANCE.

THE DESIGNS ON THIS FIRST BRACELET WERE INSPIRED BY THE WORK OF ALEXANDER CALDER. MADE OF STERLING SILVER AND GOLD LEAF.






BRACELETS BELOW: ARE MIRRORS TO EACH OTHER. ONE HAS THE ROTATORY SQUARE TUBING ON THE OUTSIDE AND THE OTHER ONE HAS THEM ON THE INSIDE. BOTH WITH FULL MOBILITY - ADDRESSING ISSUES OF EXPOSURE AND PRIVACY.





THESE EXAMPLES BELOW: ARE CASTS FROM HARD WAX CARVED DESIGNS AND FORGED NECKLACE, SOME HOLDSEMI PRECIOUS STONES.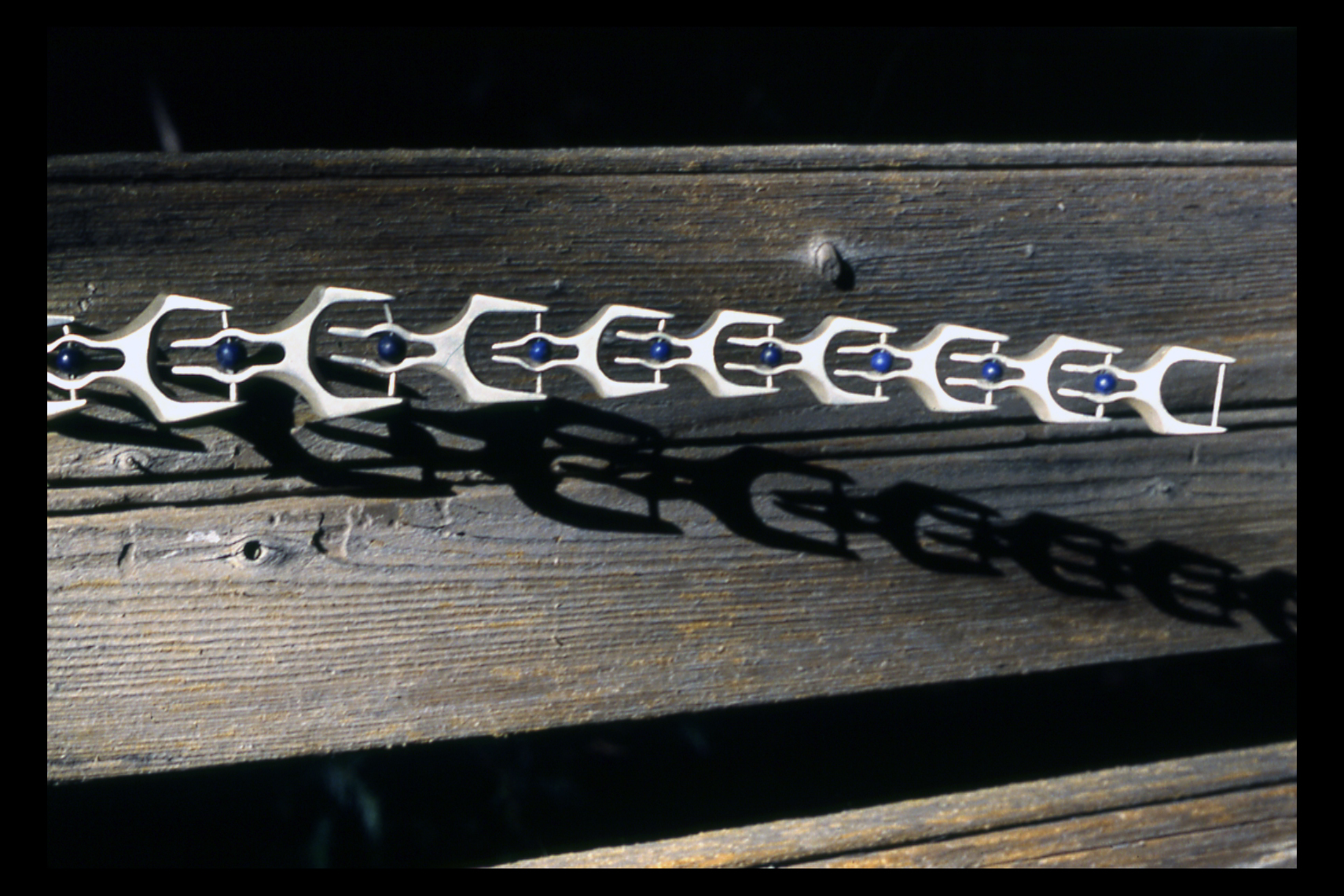 LATER, I DEDICATED A LOT OF TIME TO WEAVING METAL.

AND TO THE PRODUCTION OF HAND MADE FINE SILVER CHAINS, FOLLOWING A VERY OLD AND BEAUTIFUL TECHNIQUE.